Over 2 million customers trust us and travel satisfied with vintrica!
Excellent

News from our travel blog
Quick to use
Save yourself the hassle of pulling off at the motorway and queuing.
Instant activation
Digital vignettes are valid immediately upon request and can also be purchased spontaneously before departure.
Vignette directly on your mobile phone
You can buy the e-vignette spontaneously on your mobile phone while you are still driving.
Secure online payment
With our Flex Vignette, you can change the validity date at a later date.
No more sticking! No more queuing!
With the e-vignette, you no longer need to pull off the motorway to buy an adhesive vignette. Cameras on the roads record your number plate and compare it with the database.
Pay securely online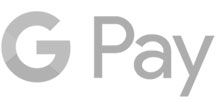 Digital annual vignette
Carefree throughout the year with the digital annual vignettes.
Buy now